Bride Design's International Wedding Invitations and Accessories
by
One of my favorite things about my area of the wedding industry, is the fact that my product—invitations, escort cards, stationery, and paper goods in general—is shippable. That fact allows me to work in countries I have only dreamed of visiting and work with individuals and couples who often times have unique needs or requests. Last year, Ana from Portugal contacted me about creating a Portuguese version of the "Make-a-Wish, Take-a-Wish" kit we offer, and I was thrilled to help her out.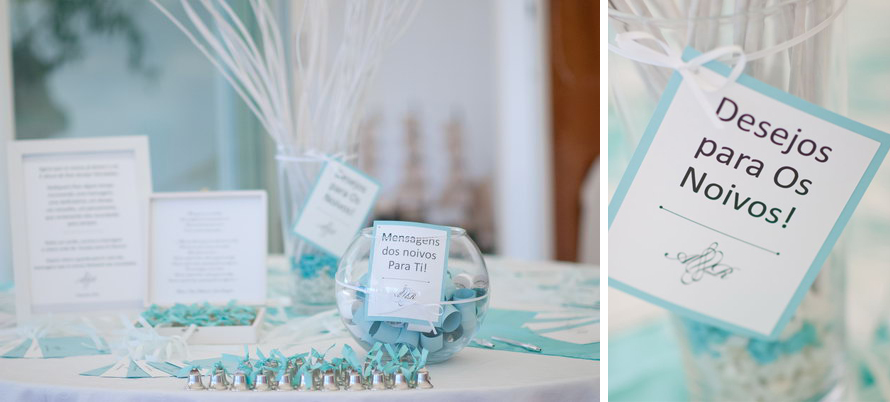 The kit serves as an alternative guestbook, where wedding guests write wishes or bits of advice for the happy couple on the cards provided and place them in the Make-a-Wish bowl (or on a tree in Ana's case). The Take-a-Wish bowl is filled with well-wishes from the bride and groom for their guests to take home. Since I don't speak Portuguese, and since most of the wishes provided in the kit are usually blessings, proverbsm and wishes from English speaking countries and cultures, Ana provided me with wishes unique to Portugal. Ana also translated the poem and instructions we include in the kit into Portuguese to help guests participate.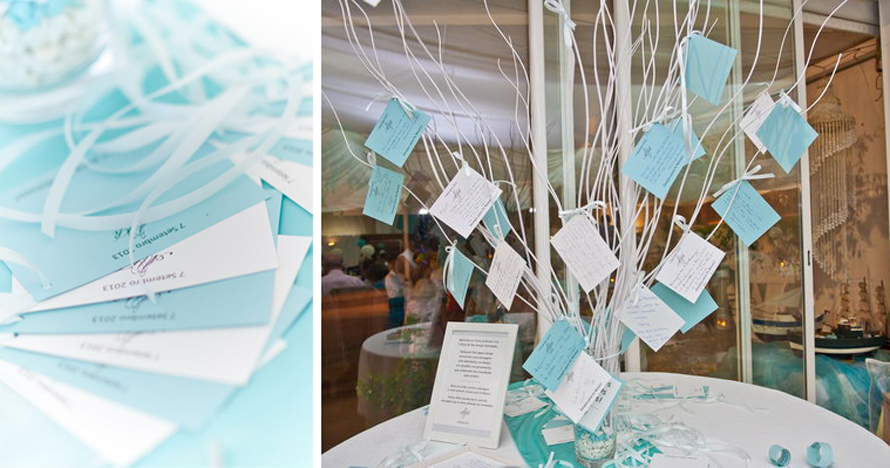 It was such a treat to work with Ana and see how she chose to display her kit so many millions of miles away from my studio here in Syracuse, New York! Thank you for sharing your special day with me. Desejando a vocês toda felicidade do mundo!
Phootographer: Estúdios Oliveira – Atelier de Fotografia by Angélica Oliveira Ferreira