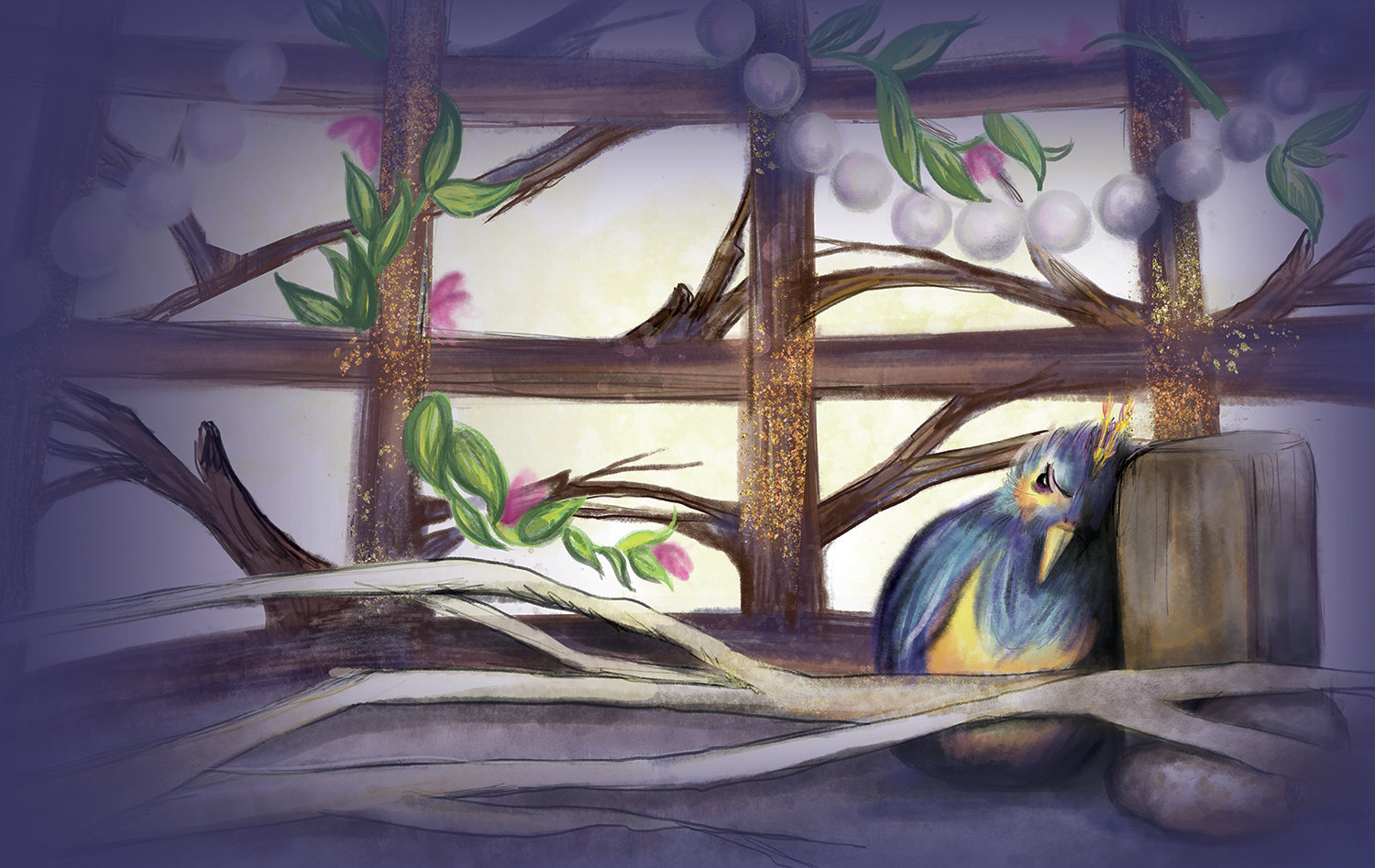 When New York City Author Lamis S. Solaim, contacted me over a year ago about the possibility of illustrating her story The Silent Nightingale (released May 1, 2018 from Mascot Publishing), I wasn't sure what to expect, but there was a clear voice in my head saying "do this."
I admired Lamis' commitment to having her story published in both English, and Arabic. Lamis felt connected to the artwork in my portfolio, in a way that I had never encountered in another person. In the end it was Lamis' unique, yet universal, Arabian perspective on what it means to be free, that made me feel I didn't just want to illustrate this story, but that I needed to.
Even as children's book publishing endeavors to diversify it's authors, and offerings, it is difficult to find quality Arabic picture books, as well as English picture books featuring realistic and relevant middle eastern characters and storylines. I love that The Silent Nightingale fills that gap. Telling the tale of a group of children who capture a bird and attempt to make it happy in it's cage, it's a story that reflects the lives of today's children in a variety of ways, and presents it in a relatable format.
The Silent Nightingale expands upon a well known and time-honored Arabic poem by poet Maruf al Rusafi, commonly sung by children in Iraqi schools back in the 50's and 60's. As I illustrated The Silent Nightingale, I tried to do it in a way that hopefully captures the story's deep historic roots in Arabic culture, while applying a perspective that honors the modern lives of children from around the world.
In the end, not only did I end up with a job that inspired and fueled me, but I gained a wonderful friend. During one of our chats Lamis said "While the Arabic world has become synonymous with wars and wounded veterans here in the United States, The Silent Nightingale is a gentle and much needed voice from a faraway land reminding us all that children there can still play, poets can still write, and beautiful birds can still sing for freedom."
This moved me to my core and I believe Lamis and I managed to use the space the book gave us to use our words and art to communicate that very message.
The amazing Lamis, launched the book in Riyadh, Saudi Arabia on last month at Kan Ya Makan Children's Bookstore.  It was also featured at Riyadh Children's Book Fair at King Fahad Cultural Center.  All book proceedings were used as seed money for the creation of a charitable fund in the name of the author's father to support cardiac operations for patients in need.  The book and charitable initiative were also featured on Saudi National TV! So, I hear I am now famous in Saudi Arabia. Or at least my artwork is.
Additional events are being planned in Syracuse, NY; NYC; and the Northeastern United States. The Silent Nightingale is available from Amazon.com, barnesandnoble.com, and from Mascot Books.